Ask the Advocate: Acceptance
Last updated: September 2022
In the final edition of our Ask the Advocate series, our advocates talk about acceptance and what it means to them in the face of their prostate cancer diagnosis.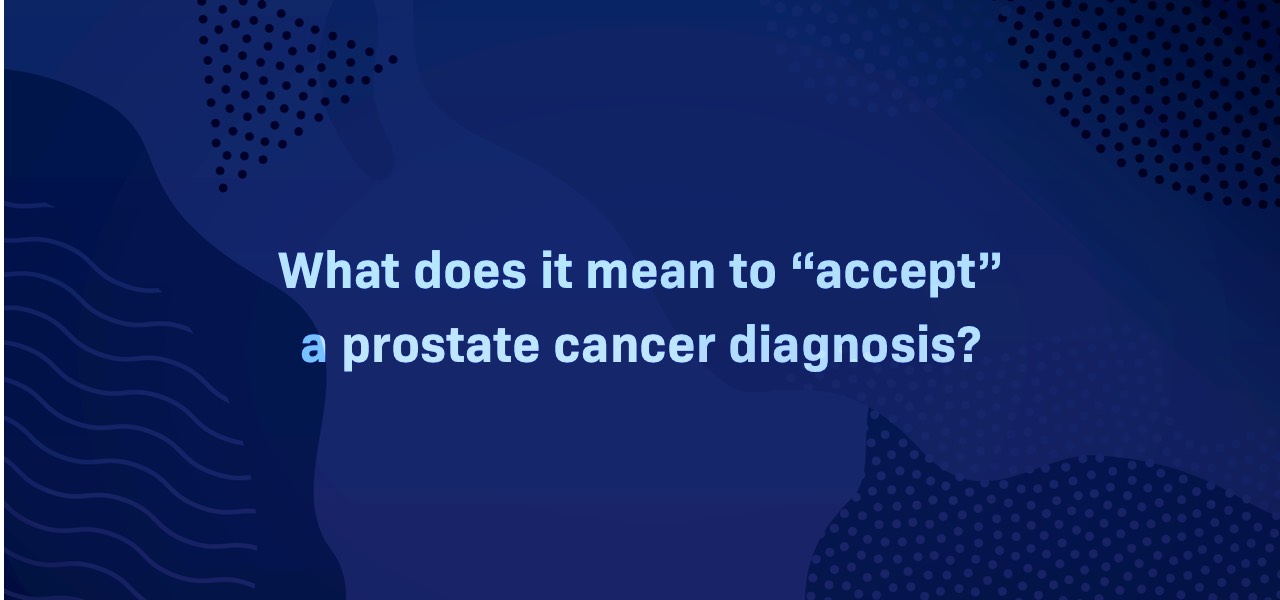 Will:
Although my shoulders slumped when I received my diagnosis, I accepted it because active surveillance was an option. It gave me time to educate myself both through research and conversations with other men who had already been through treatment. My real test for acceptance came when my PSA jumped to an 8.3. I considered all my options but ultimately chose robotic surgery for treatment.
Greg:
At first I was in total denial the entire time, even during my biopsy. I was thinking this was a waste of my time. I always ate healthily and was in very good physical shape. I really had no symptoms other than frequent urination. Heck, I was only 55 years young. When the urologist told and showed me I had prostate cancer, and it was almost totally engulfed and possibly already spread outside the prostate, I was floored. I was alone. The doctor's office was having their Christmas party and having fun. Talk about a hollow feeling and I was already late for work. I recommend no man go alone for that. Well, I was scared and just wanted it removed so I made an appointment that same visit to have the surgery to remove my prostate - January 13, 2013. On the drive to work I had every emotion I can think of, from self-pity to being mad at God. "How could this happen to me?" I was thinking of blowing off work and going home to drink but thought, "that would make things worse" so I went to work. I discussed my news with some of my fellow workers, and it helped to talk it out. I sure wish I knew about this group at the time.
Simon:
To accept the diagnosis you first need to trust the team treating you and accept the treatment plan. In my case, this involved a second opinion following which I moved my care to the hospital where my second opinion surgeon worked. Never be afraid to seek a second opinion, as this can often help provide a perspective that you and your family will find valuable.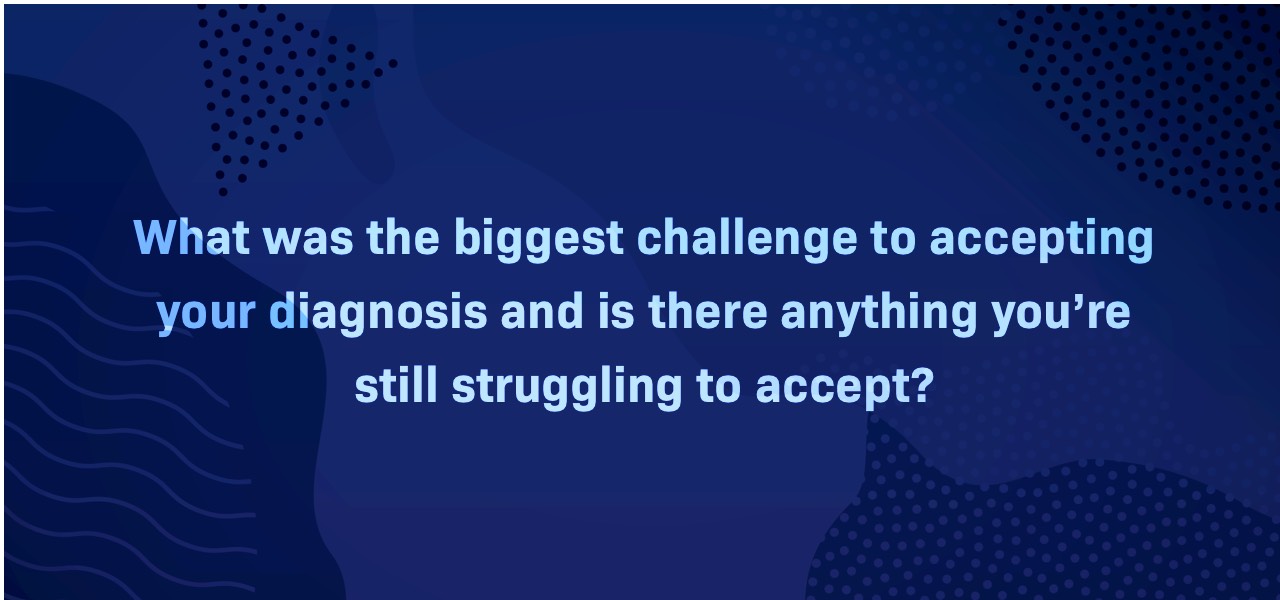 Todd:
At diagnosis, my prognosis was poor. A year or less! Accepting a prostate cancer diagnosis was easy. I had no choice. The biggest challenge was accepting the prognosis, I still have not accepted that. It's a good thing too. I recently celebrated my 12 year diagnosis anniversary. Looking back, I remember wondering what dying would feel like. Sleeping was difficult. It's hard to fall asleep when you aren't sure if you will wake up.
I accept my diagnosis. I accept that I may have treatment side effects to endure. I accept that I will never have a normal libido again. I accept nothing else. I live my life. Prostate cancer is simply an asterisk. I will continue to live my life as though I am cancer free. I will not allow this diagnosis to hold me back. I will live, laugh, and love. Cancer is powerless.
Len:
While I'd had skin cancer, it was really a non-event and very treatable. But having a serious internal cancer (the biopsy showed it was a Gleason 8), it was like a blow to the head. As I said in The Bombs Are Dropped, it was as life-threatening as when a rocket took out the south end of our hooch in Vietnam while I was in the north end. But after a prostatectomy and surgery, I've accepted the fight I'm in for and intend to keep it totally at bay.
Read Part I here and Part II here of our Ask the Advocate series.

Community Poll
What emotions have you experienced from your prostate cancer journey? (select all that apply)