Ask the Advocate: Care for the Caregiver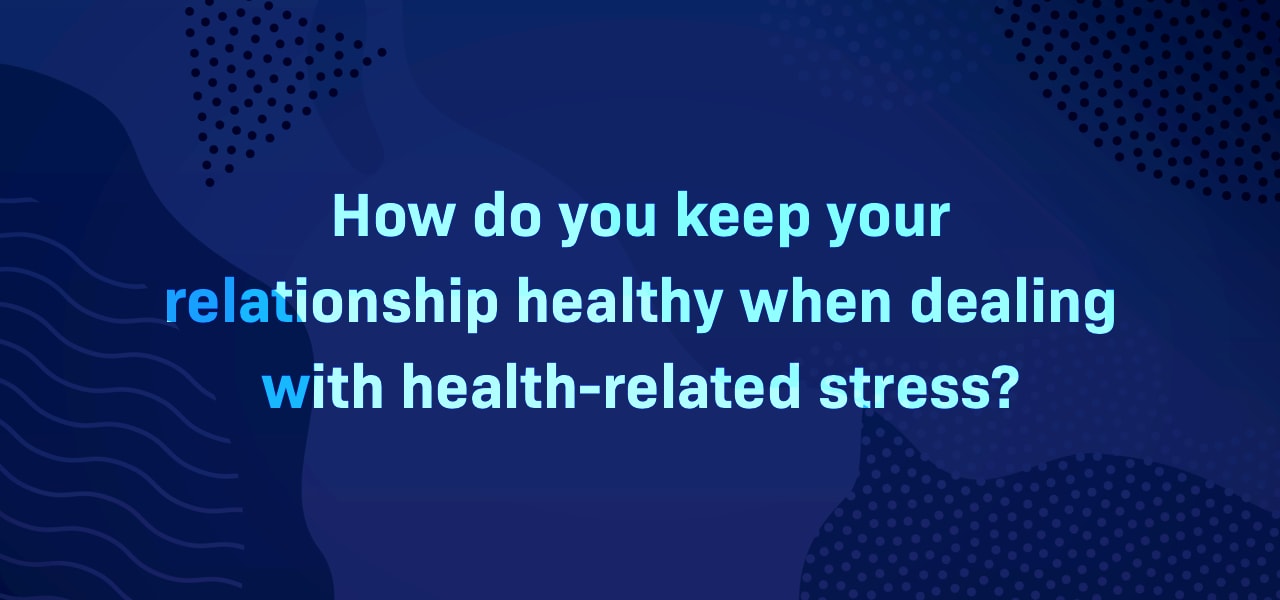 Bob:
The key for us is our strong partnership in meeting the challenge of my diagnosis of prostate cancer. We did our research together and my wife became my advocate, an independent listener, and took great notes. We were always prepared for our appointments with my urologist and oncologist/surgeon with questions no matter how trivial. She challenged me on assumptions and confirmed my interpretation of the data presented to us. We took a business approach to this health challenge. While sometimes difficult to set our emotions aside, we kept our eye on the goal of living life to its fullest. Laughter was the great equalizer in keeping my ego in check.
Earl:
It is important to remind yourself what qualities attracted you to your partner from the very beginning of the relationship. You have to also remind yourself that the level of stress in our lives is not always a bad thing. Stress sometimes can be a good thing. So there is good stress. Good stress is when you can see the finish line. You have to believe at an intuitive level that 'this too shall pass.' Then you have to communicate this point of optimism and hope to your partner. In our relationship both my wife and I are Rabbis. Our spiritual connection has been the single most important factor that has sustained us during health-related challenges. My wife is also a breast cancer survivor and we both find comfort in the healing power of a divine force in the universe. The other thing that has kept our relationship intact has been the joy and laughter we experience with our grandchildren as they inspire us to live and enjoy each day with gratitude.
Chuck:
My wife and I have been married for 39 years. When I was diagnosed with cancer 3+ years ago, it was hard for both of us. She didn't know what to do and was in denial most of the time. How do you talk about something like this? It's not like the common cold or athlete's foot, you're talking about someone that's dying in front of you. What can you say, what can you do? My wife is under a lot of stress because she's thinking that she's about to lose her husband. Some of the chemotherapy is helping but she knows that you're not going to have much longer. We did talk about it but not much came out of it. Denial is the operative word...she knows everything but doesn't want to talk about it.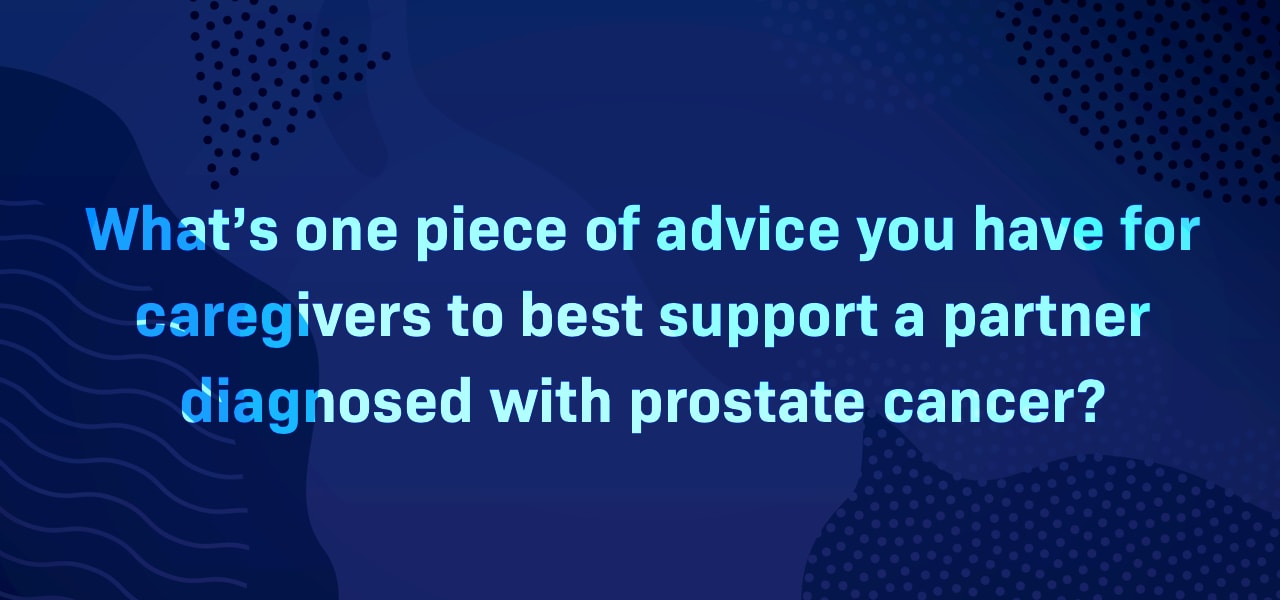 Bob:
For better or worse we are on this journey together. Laugh at the absurdity of the diagnosis and situation. Take care of your mental and physical well being for without you I'm screwed. On a side note, our situation was absurd. As I was laying in my hospital room post surgery, my wife Karen fell down a staircase at the hospital, shattering her elbow, bruising her head and incurring a concussion. We went from a patient-caregiver relationship to a patient-patient relationship. We became two patients caring for each other. It has been quite an experience especially because she had elbow surgery two weeks into my recovery at home. Neighbors stepped up for meals, transportation, and errands. Our neighborhood has a 'Meal Train' software program to serve those who are unable to cook for a short period of time. Every day at 5 PM a neighbor would bring us a hot meal to our home, check in on us, and ask if there is anything else they could do to help.
Earl:
The best way to be supportive to your partner is to follow his lead. That is allow his words and actions to dictate when and how you can be supportive. Sometimes good intentions are not enough. Men, in general, have been socialized to be independent and self-reliant, so the best support should seek to address his emotional needs. First, validate his feelings and then provide him with the reassurance that his learned concept of how a man is supposed to think and feel is still intact post-treatment. This psychological boost may be just what he needs to regain a sense of wholeness and masculine identity.
Chuck:
I could think of 10 things. After all, I have been living with it for the last 3+ years. The one thing I would probably advise a caregiver is to understand your cancer patient. The one thing he needs more than anything else is compassion, understanding, sympathy, warmth, and LOVE. Just knowing you're going to be there is the biggest help with all.

Community Poll
Have you experienced side effects from androgen deprivation therapy (ADT)?