Ask the Advocate: Finding Your Voice
Anyone can become an advocate and advocacy can take on many forms. In this edition of Ask the Advocate, our advocates discuss what lead them into the world of advocacy and how others can get involved in spreading awareness for prostate cancer.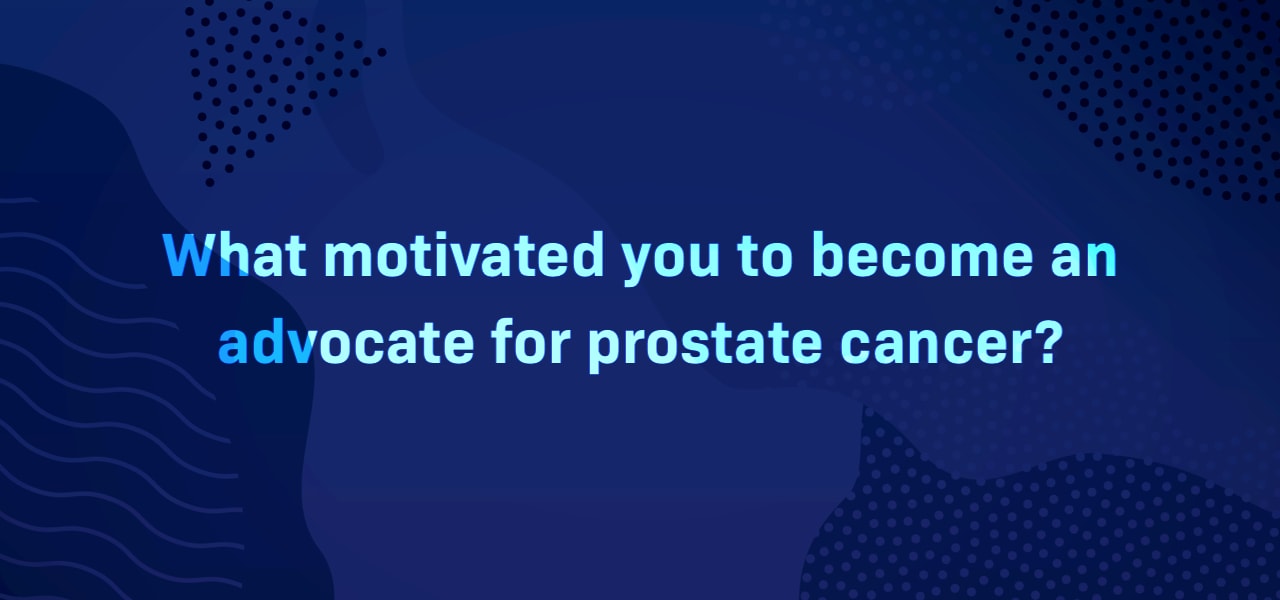 Tom:
I was diagnosed with Parkinson's five years ago. Since diagnosis, I have been involved with Parkinson's support groups, exercise programs, charity work, writing, one on one support, etc. Three and half years ago prostate cancer came into the picture. I had radiation and a year problem free. A rising PSA triggered a scan and a spot was found on my hip bone. After more radiation and meds, my PSA has stayed at 0.00 for the last 15 months.
Prostate cancer is nasty stuff. I haven't taken it lightly but I have been much more involved ins the Parkinson's community. Not long ago, a casual conversation with someone deeply involved in helping people with Parkinson's triggered this revelation. "Buster, you need to get up to date on prostate cancer as you have with Parkinson's!" Although I have a lot of catching up to do, I feel that my experience could be helpful to the prostate cancer community.
Doug:
Being an advocate is a role I grew into and something I never imagined I'd become. Despite all our hopes and plans, life sometimes takes twists and turns and steers us down paths we never expected to take.
I was at my mother's bedside when she took her last breath, dying from cancer that had consumed her entire body. Her death was peaceful but the moment was powerful and it taught me that life is precious. Two years later I was diagnosed with incurable prostate cancer. I've learned that if we survive what life throws at us, we become wiser and stronger. Thanks to a brilliant oncologist, chemotherapy, and clinical trials, I'm still here in relatively good health.
While my encounter with cancer isn't over (and never will be), I'm not only wiser and stronger, but I've grown an overwhelming desire to use the wisdom I've gained to help others. My passion for advocacy was born from tears and pain, joy and laughter, and finding that life is not only beautiful but truly short and precious.
John:
Anger and compassion were my motivations for becoming an advocate for prostate cancer. I had zero calls after my surgery. Not even a simple 'how are you doing?'. It was a nasty recovery and that simple courtesy would have meant a lot to me.
Later I visited several support groups for prostate cancer. An expert would talk about their specialty followed with a Q and A for more technical information. Once in a while, it would be an open forum. I watched men actually lean back and cross their arms while their women leaned in and carried on good conversations. Something was wrong. The men were not talking.
So I started an online meeting just for men with prostate cancer, a place we could talk in private. I visited the support groups and asked men to join the call. That was about 10 years ago and we're still going strong at The Reluctant Brotherhood. Learn more here.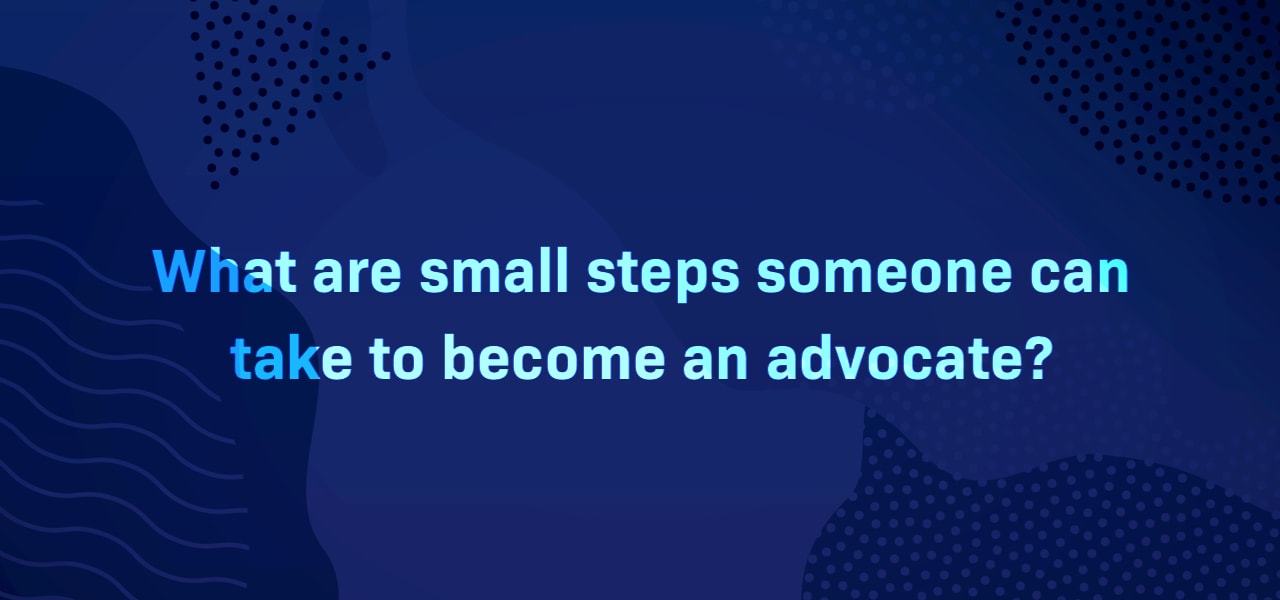 Tom:
Find your interest, educate yourself, and spread awareness. I have been a strong advocate for the value of exercise in the Parkinson's community for several years. From that learning experience, I hope to take what I have learned and spread awareness of prostate cancer. One doesn't need to reinvent the wheel. The tools are in place to help one another and to educate. I have learned that when dealing with serious health issues a one on one conversation can be a powerful aid to both parties. When it merits more attention reach out to the prostate cancer community. For example, multiple chronic health issues are of interest to me. I hope to be an advocate for this growing group. In my opinion, prostate cancer is a "growth industry." Those of us already in the prostate cancer boat need to keep pushing the awareness button and assist those joining us.
Doug:
There are so many ways anyone can become an advocate. Having prostate cancer is not a requirement. Many people help raise awareness, become volunteers, or participate in fundraising. If you have a hospital, cancer center, or a community resource that offers support groups or other services for cancer patients and caregivers in your area, check if there volunteering opportunities available. Simply writing and sharing your experience and knowledge on a blog or social media is a great way to have your voice heard by those seeking information. If you're passionate you can find an opportunity that works for you.
John:
First take care of yourself and get connected. This isn't a sex thing, it's much more important. It's having the courage to find a friend and a buddy. Start at your local support group. Pick out the most interesting guy and be bold enough to tell him you'd like to meet for coffee or a beer. He'll be surprised and pleased. Why? Because he's looking for a connection just as much as you are. We all feel alone in this crappy journey. See what kind of good mischief you two can bring into the support group. Simply asking a risky question will raise eyebrows and make the evening a lot more interesting and entertaining.
Your recovery will take more time than you expect. After you get your feet on the ground check in with local health fairs and prostate cancer events. Simply call them up and ask what you can do to help. You won't be the guy who talks to everybody, you'll be doing setup and cleaning. Easy. Being around people who are actively raising awareness will show you how easy it can be to more proactive. Take your time and enjoy stepping out of your comfort zone when it is right for you.
This article represents the opinions, thoughts, and experiences of the author; none of this content has been paid for by any advertiser. The ProstateCancer.net team does not recommend or endorse any products or treatments discussed herein. Learn more about how we maintain editorial integrity
here
.

Community Poll
Have you had urinary control since prostate cancer surgery?