Awareness Month 2019: Five Ways to Connect
It's too often assumed that prostate cancer patients don't need help and support. Our community members show that support every awareness month and every day of the year. For Prostate Cancer Awareness Month 2019, we're highlighting the stories of folks living with and after prostate cancer. We're also featuring ways to connect with others.
Five ways to connect
1. Do your homework (& win a prize!)
Through the 30th of September, enter for a chance to win a prostate cancer awareness package including a pair of books covering a range of prostate cancer experiences, original artwork from Doug Sparling's Cancer As Art series, and "Warrior" stickers. Extra entries are offered for submitting your prostate cancer story.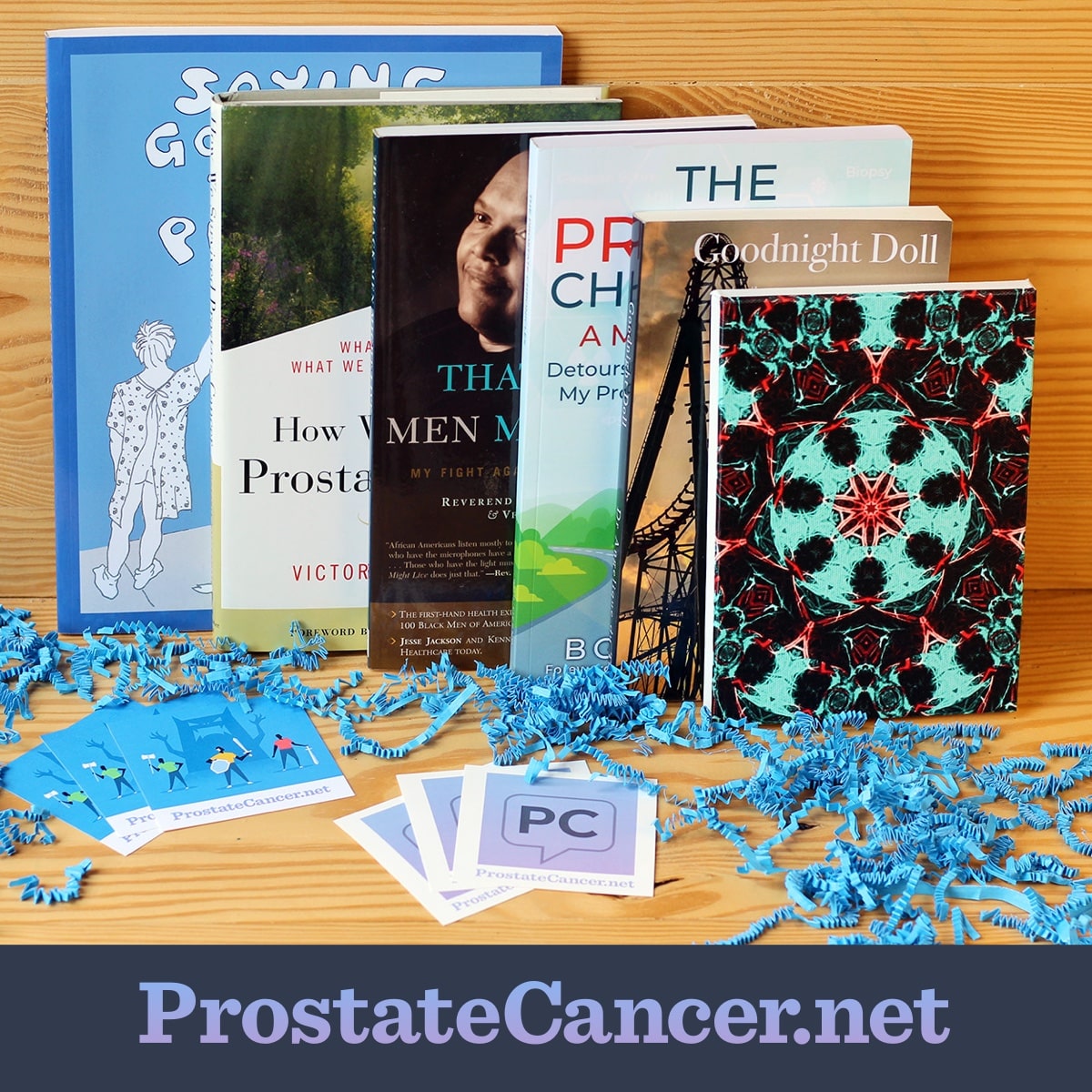 2. Join the discussion
Ask a question and provide support in our community Q&As here. Participate in a forum here. Respond to someone's story here. Click on the question, forum, or story title and hit Comment or Reply to weigh in.
3. Spread the word online
Profile picture
Add our custom frame to your current Facebook profile picture by clicking here and following the instructions provided. Or, click on the image below:
In Dan Cole's recent article, he talked about gaining "strength from struggle" with advanced PCa by appreciating those around him. Help us finish this sentence:

I've found strength from struggle by ______.#cancersurvivor#cancerwarrior#prostatecancer

— ProstateCancer.net (@Prostate_HU) August 27, 2019
4. Share a story
Sharing a story on ProstateCancer.net is a great way to connect with others and let folks know they're not alone. We often share submitted stories to the Facebook community, which means your voice reaches even farther. You can submit a story by clicking here.
5. Talk to someone about prostate cancer
We may be online only, but sharing your story in person can have an even bigger impact. It puts a face to prostate cancer, and that's what this month is all about. Start conversations with your family, friends, and coworkers. Let them know that this is Prostate Cancer Awareness Month! Check out what events might be happening in your area by checking out the organizations listed here: Prostate Cancer Resources.

Community Poll
Are you intimate after prostate cancer treatment?