ICYMI: Prostate Cancer in the News & Research Recap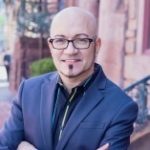 By BrianM.Green

·

February 27, 2018
Research over the past few decades has been critical in advancing prostate cancer diagnostic and treatment options. Keeping on top of emerging research is important in order to assess the range of prostate cancer treatment options, preventing the progression of cancer, and to minimize side effects and improve the quality of life for men with prostate cancer.
We try to highlight research and that we think is most relevant to the community either through a short news summary or an article that focuses a little more on implications of the research. In case you missed some of these headlines over the past months, here is a recap of the prostate cancer research reports we've covered:
Urine Testing to Diagnose Prostate Cancer?
Researchers are working to develop more accurate diagnostic tests and one exciting area involves urine testing. The Michigan Prostate Score, or MiPS, is a urine test that has been developed and is being evaluated in several studies. The focus of urine testing in this study is to hopefully identify a biomarker, as researchers do in other cancers, that will provide a high degree of predictive value for prostate cancer.
Using the MiPS tool, these researchers have shown that the number of biopsies used to diagnose prostate cancer could be reduced by about one-third. This test could also help limit the impact of the delayed diagnosis of high-risk prostate cancers to about one percent of men.
If MiPS becomes part of the standard of care for prostate cancer diagnosis, over time healthcare providers will be able to reduce the number of unnecessary biopsies, and better tailor surgery and other treatment options.
FDA Approves First Treatment for Non-Metastatic CRPC
In Febrary 2018, the FDA approved Erleada (apalutamide) as the first treatment for non-metastatic castration-resistant prostate cancer (CRPC). The safety and efficacy of apalutamide was based on the SPARTAN study data. SPARTAN was a randomized clinical trial of 1,207 patients with non-metastatic, castration-resistant prostate cancer. 
This approval is the first oncology drug reviewed by the FDA to use the endpoint of metastasis-free survival, measuring the length of time that tumors did not spread to other parts of the body. This drug approval represents an important addition to the prostate cancer treatment toolbox. 
FDA Expands Treatment Options for Metastatic Prostate Cancer
Early in February 2018, the FDA approved abiraterone acetate when taken with prednisone, for metastatic high-risk castration-sensitive prostate cancer (CSPC). This FDA approval was based on results from the LATITUDE study.
The LATITUDE study defined "high risk" to include three factors associated with poor prognosis in men with prostate cancer. These high-risk factors were a Gleason score of 8 or more, at least three bone lesions, and the presence of metastasis to visceral organs.
Being able to incorporate the use of these high-risk factors in order to initiate a new treatment option prior to the development of metastatic CRPC represents an important new tool. This approach that may help slow disease progression in many men and may also help usher in a new standard of care.
Nerves in Prostate May Be New Treatment Target
New research shows that medications commonly used to control high blood pressure may help men reduce the effects of prostate cancer. One key study examined how nerves stimulate new blood vessels that can support prostate tumor growth. The researchers in this study reported that they could "short-circuit" the nerve stimulation to prevent new cancer-enabling blood vessels from forming.
The study shows that beta blockers (or beta-adrenergic blocking agents) can kill cancer cells in prostate cancer tumors by interrupting the usual nerve-stimulated blood vessel growth that occurs as a result of the cancer. Beta blockers are a class of medication that is already used to treat hypertension.
More research is needed to better understand the role that nerves play in prostate cancer tumor growth. Whether beta blockers can be repurposed to improve prostate cancer outcomes requires validation of these initial results in additional studies.