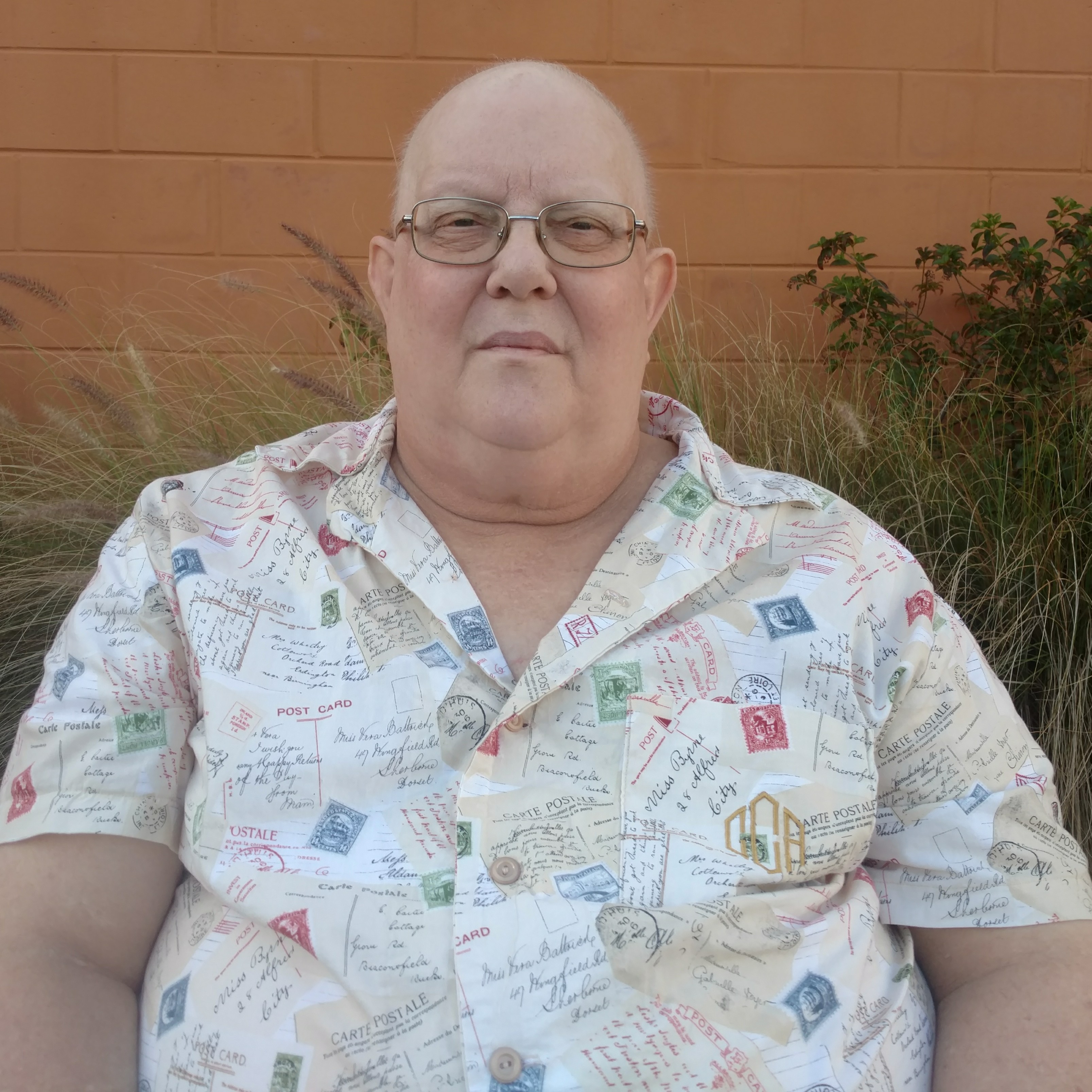 Chuck Cole was previously a contributor at ProstateCancer.net
Charles Cole is 64 years old. I live in Central Florida just west of Disney with my wife of 39 years and I have 2 daughters 35 and 29. I am recently retired from Universal Studios Orlando Florida as a Show Control special effects. I joined the U.S. Navy 1983-1987. Attended corpsman and Pharmacy tech school. After Navy, I was employed by Chartwell Home Health Care as level 3 manufacturing IV solutions for home use, also chemotherapy solutions. I was diagnosed with cancer Oct 2015. My doctor said I had stage 4 Prostate cancer Gleason scale 10 which is totally inoperable. My PSA number was 2000. The doctor told me I have a very advanced cancer. In the last 3 years I have been through 5 chemos, 5 major surgerys, a massive pulmonary embolism. I also had a number of radiation treatments. The cancer has attacked my entire spine, the hip area, the pelvic area and in both leg bones. The lymph nodes is also affected. After the 5th chemo, I am on the 8th dose with my PSA 1000 down to 214. I am still getting chemo every three weeks. I am currently writing two romance novels. Also my hobbies include digitizing embroidery, designing 3d models through extrusion method and computer rebuilds. The one thing that keeps me going is attitude, the ability to smile no mater how bad things get. If not, the cancer will consume you.
Click here to read all of Chuck's articles on ProstateCancer.net.