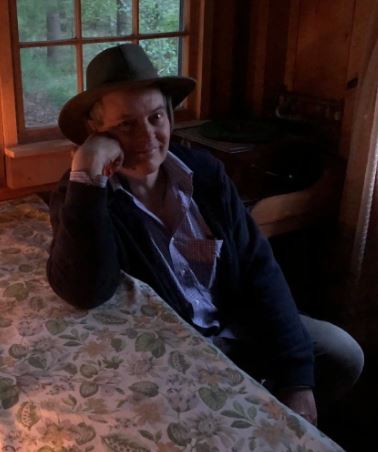 I am a 66-year-old man living with prostate cancer. Although my PSA was anomalously low, a small lump was found on my prostate during an exam in 2018. The subsequent biopsy revealed stage IIIC prostate cancer.
In 2019 I went to a retreat in Montana for men with cancer. You can read about the retreat here: Finding Solace With Reel Recovery. The retreat was an emotionally challenging but profoundly moving experience for me. Not only did this retreat improve my personal outlook, but it filled me with a desire to help other men with cancer. In those remaining days allotted to me, I want to make difference for others in my situation, so I was honored and thrilled to be chosen by Health Union to be an Advocate for ProstateCancer.net.
After graduating from Brown University in 1983, I spent the next four decades as a computer programmer, but my true passion has been writing. I specialize in nature-oriented essays for local publications (and an occasional wine column) but have recently turned my attention to writing about my experiences with prostate cancer. The Big Sky Journal recently published an article I wrote about the retreat .
In 1997 my life changed for the better when I met my future wife, Amy. She has been my rock, especially for the last few difficult years since my prognosis of prostate cancer.
In my spare time, I enjoy breeding rhododendrons, fly fishing, bird watching, post & beam construction, building stone walls, and cycling on my mountain bike. I live on the coast of southeast Massachusetts and grew up in Providence, Rhode Island. In 2020 I published my first book, a humorous re-telling of the Wind in the Willows set in New England called In the Wake of the Willows.
You can hear an essay I did on fireflies for Rhode Island Public Radio. I was also interviewed on the Cape and Islands NPR station and on Provincetown's Arts Week.
Click here to read all of Frederick's articles on ProstateCancer.net.