John Teisberg
Last updated: August 2019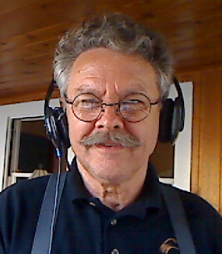 John was previously an advocate for ProstateCancer.net
John Teisberg is a prostate cancer survivor of 10 years. He is an active moderator for a lively online support group for men living with cancer. He has organized and lead support groups for men for over 30 years. He currently runs a group focused on emotional support, The Reluctant Brotherhood.
He's easy to talk with, has an active sense of humor, and is also comfortable when conversations turn dark and serious.
John is a semi retired technical animator and likes working on small, and sometimes strange, projects in his workshop. Volunteering includes working with the local beepball team, baseball for the blind, delivering supplies to a local food shelf.
Click here to read all of John's articles on ProstateCancer.net.