Reflections on 2020
Last updated: February 2021
At the start of the year I was still in the worst-case prognosis period of 2-3 years and knew that I faced 4 squeaky bum, aka quarterly PSA tests, moments during 2020. Would I still remain stable, or would the cancer become castration-resistant, meaning that my first treatment line had failed?
Getting my mojo back
Well, thankfully, at the end of 2020 my PSA was still unrecordable, and I'd survived 3 years and 7 months since my May 2017 diagnosis.
As a sub elite runner prior to my diagnosis, I was still finding it tough to come to terms with the impact of my treatment, which had made running considerably tougher and my results considerably slower. I'd basically lost my mojo.
2020, despite all its travails, would see me get that mojo back, although I wouldn't get any quicker!
Celebrating milestones
February saw another milestone passed, my 63rd birthday. I'm so happy that I'm still seeing milestones like this, given that there was a possibility that I might not.
February also saw us embark on the trip of a lifetime to the other side of the world to visit Australia and Singapore. The holiday was a little bit plagued by pretty awful weather with monsoon-like rainfall in Sydney, 16 inches in the 4 days that we were there.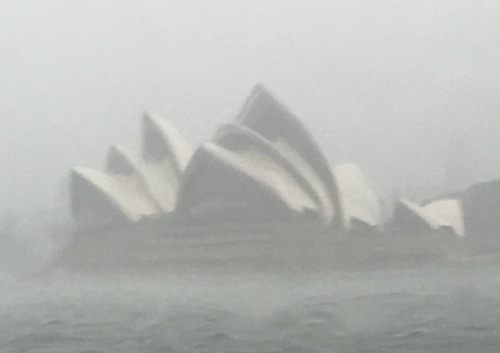 Then the weather seemed to follow us around as we travelled around NSW. Instead of glorious white beaches and turquoise oceans, we got muddy brown sees and beaches covered in storm debris.
Thankfully the rain put out the forest fires and filled the reservoirs, which led to our friends in Australia thinking that we were rain gods. We are hoping they invite us back next time they need rain!
Friendships through exercise
Australia became more about seeing friends that I'd made through running all over the world and, in particular, taking part in the New York Marathon in 2013. That's where a group of runners from all parts of the world came together for a picnic in Central Park, and friendships were forged that would last a lifetime.
As keen park runners, we took the opportunity to take part in 3 park runs while in Australia. One of my home park run directors had messaged ahead to warn them that we were coming, and we were greeted like royalty. I was asked to do impromptu prostate cancer awareness speeches before 2 of the runs.
On our return, I took part in an event called Altrincham Vs Cancer. Altrincham is my home town, and I'm its current Provost (think Mayor). Every year the town organizes a run to raise money for our local cancer hospital's charity.
In March I ran my one and only race of the year, a local 10k. I would normally take part in 20-30 races each year, but then the horrors of Covid struck and racing, like many things, became virtual.
Going into lockdown
The UK went into a 3-month lockdown in March and it was horrendous, having a profound effect on my mental health. I couldn't see my grandsons who I dote on, and this had a massive negative impact both on me and on them.
As I'm writing this, in January 2021, we are in lockdown again, but this time we can see them by forming a childcare bubble. We are thankful for this small blessing.
At the start of May, I set myself the challenge to run at least 5k every day to see if I could get my mojo back. I managed that and then decided to keep the streak going, and to either run or hike every day. That streak is still alive, and it's helped to re-enthuse my running.
Trying to stay positive
August saw us celebrate our 40th wedding anniversary, albeit in a very subdued way due to lockdown. No party, no friends, just a small discrete lunchtime family meal split over 2 tables to be covid compliant.
Also in August, our daughter's boyfriend asked us for her hand in marriage, which we consented to. They will marry on August 30, 2021, maintaining 4 generations of tradition on my wife's family's side of marrying on that date.
The moral to my story, I guess, is that covid has led to us all having a really tough year, and we could easily focus on the negatives. However, there have also been many highlights, and it's much better that we focus on those and keep on keeping on, KOKO.
This article represents the opinions, thoughts, and experiences of the author; none of this content has been paid for by any advertiser. The ProstateCancer.net team does not recommend or endorse any products or treatments discussed herein. Learn more about how we maintain editorial integrity
here
.

Community Poll
What influences your decisions when choosing a physician? (Select all that apply)