Men's Health Month: Talking About Sex and Intimacy
Sexual health is a topic that can sometimes be overlooked or hard to talk about. For Men's Health Month, we are dedicating time to highlight the changes that may result from prostate cancer treatment.
We asked the community how prostate cancer has impacted their sex lives and relationships. Respondents, including both survivors and caregivers, anonymously reported how they are coping.
New romantic partners
No matter if you are in a long-term relationship or dating, talking about prostate cancer and the sexual side effects can be a challenge. It may never feel like the right time, and that right time can differ from person to person.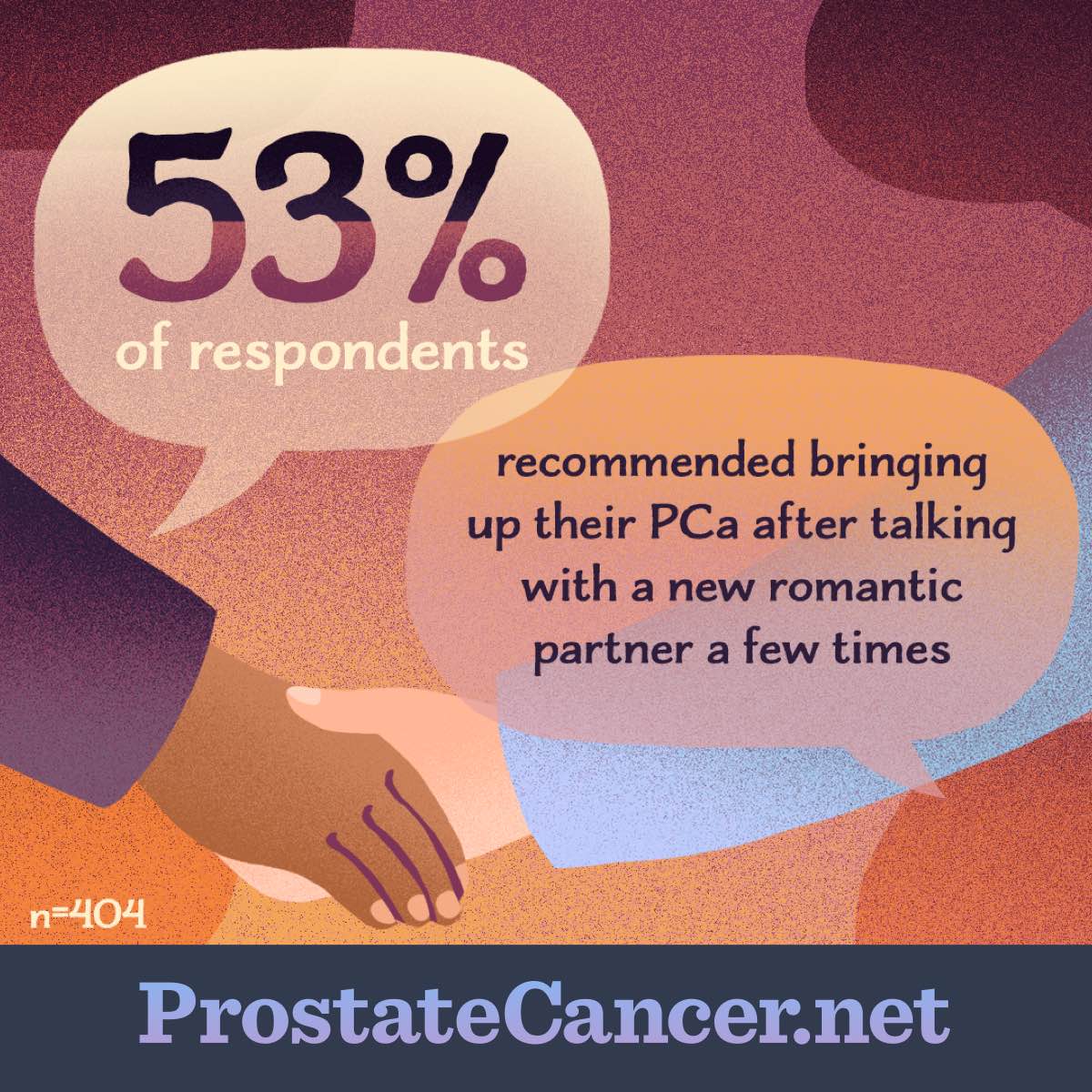 Of the survey respondents, 25% said they recommend mentioning prostate cancer to a new partner early on. Sixteen percent said it's good to wait closer to a month or 2 months. Four percent recommended waiting as long as possible.
Patients talking about it
Some who have faced prostate cancer reported feeling like a burden to their partners, while others said their relationships had changed for the better. Whether you are comfortable talking about sexual changes or not, it can still feel overwhelming to open up.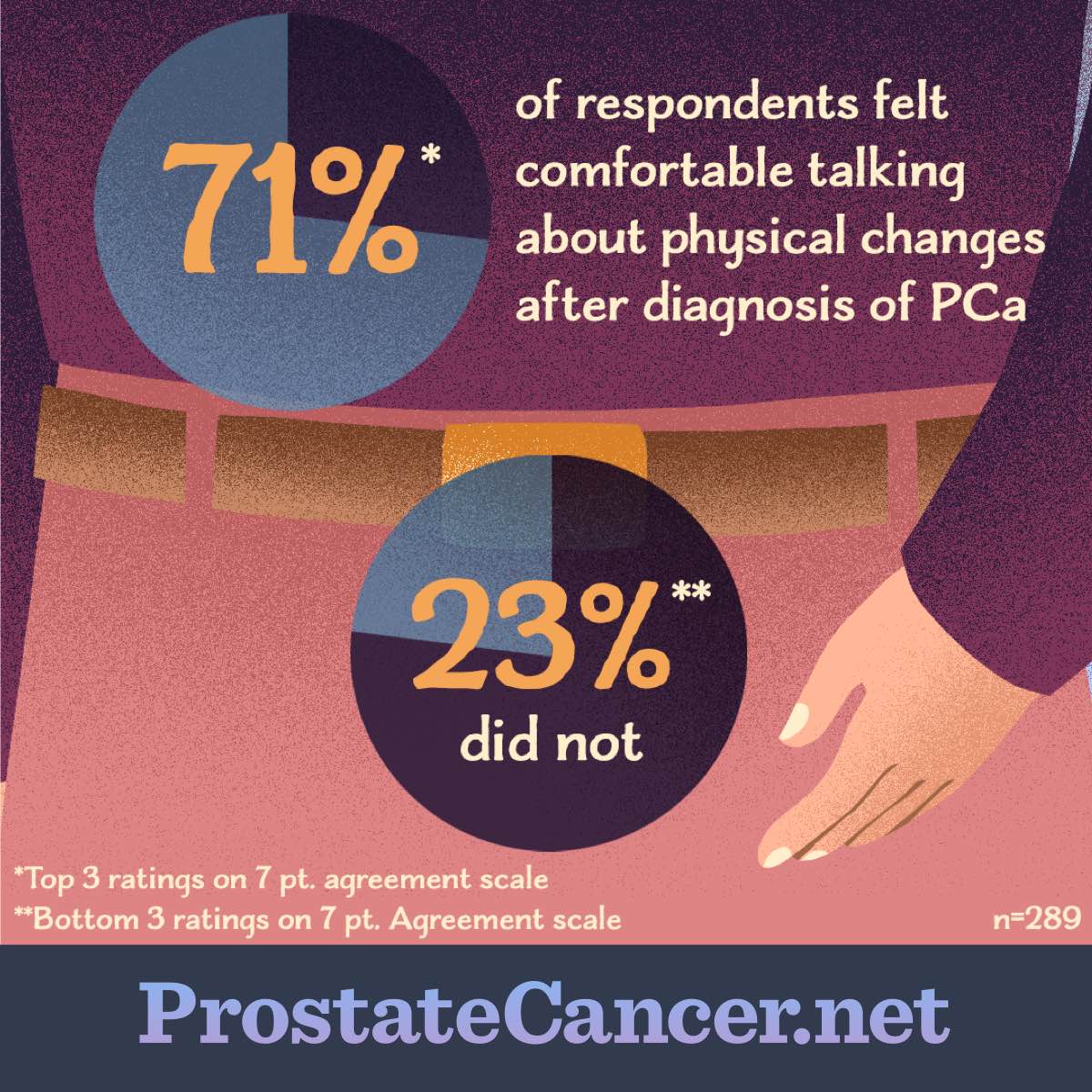 Caregiver partners talking about it
The side effects of prostate cancer treatment don't just affect the person diagnosed; they can affect spouses and partners, too. When you see your partner struggling with their libido or dysfunction, it can make conversations about sexual needs and desires even more difficult. But talking about it can help open the door to new possibilities for both of you.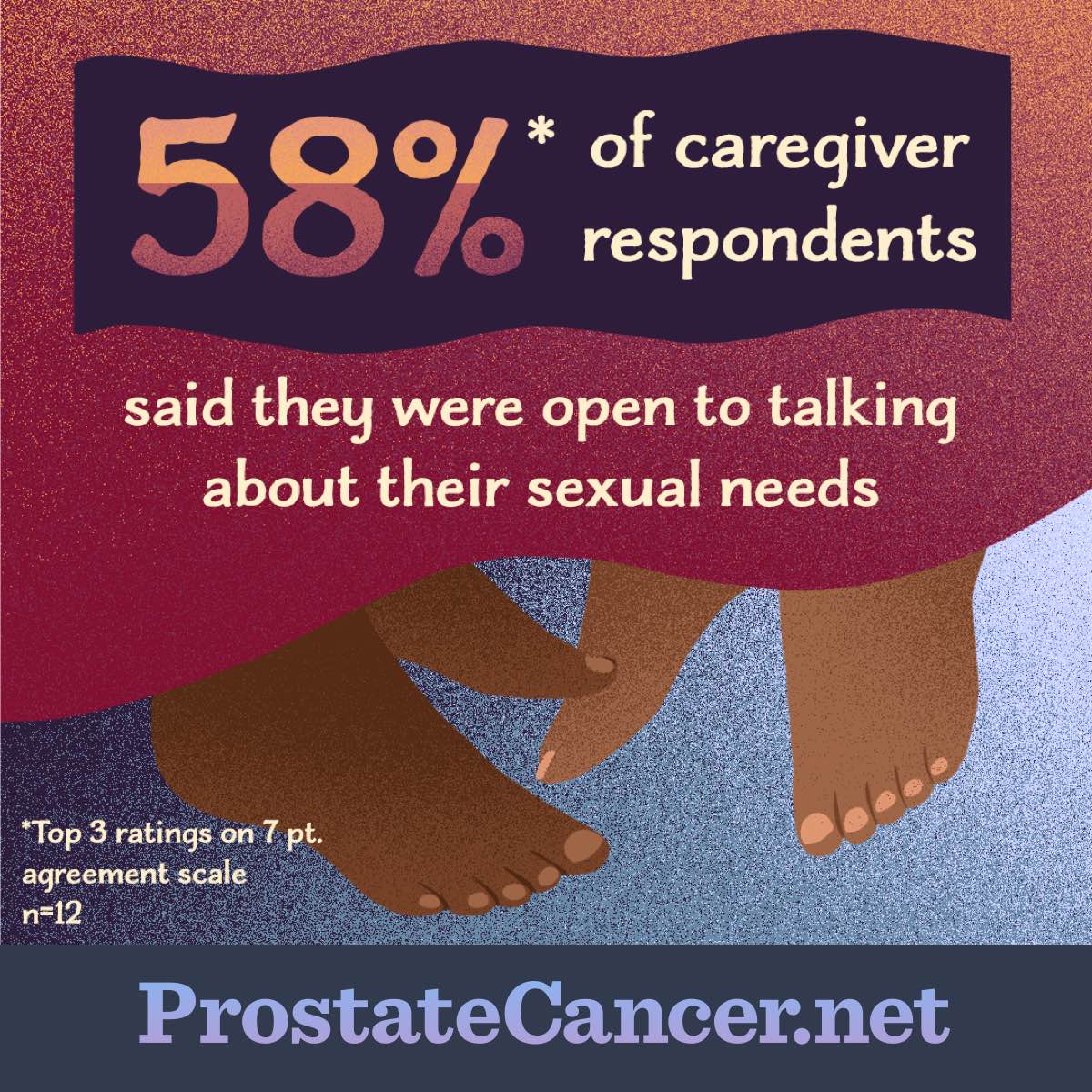 Learning new tricks
Finding new ways to be intimate may be intimidating. But having open communication about needs, desires, and being open to trying new things, including sex toys, can help revive intimacy between couples. One respondent shared their intimacy advice: "Foreplay is a very important part of sex, especially after surgery. Take your cancer problems out of your head, relax, and love your partner."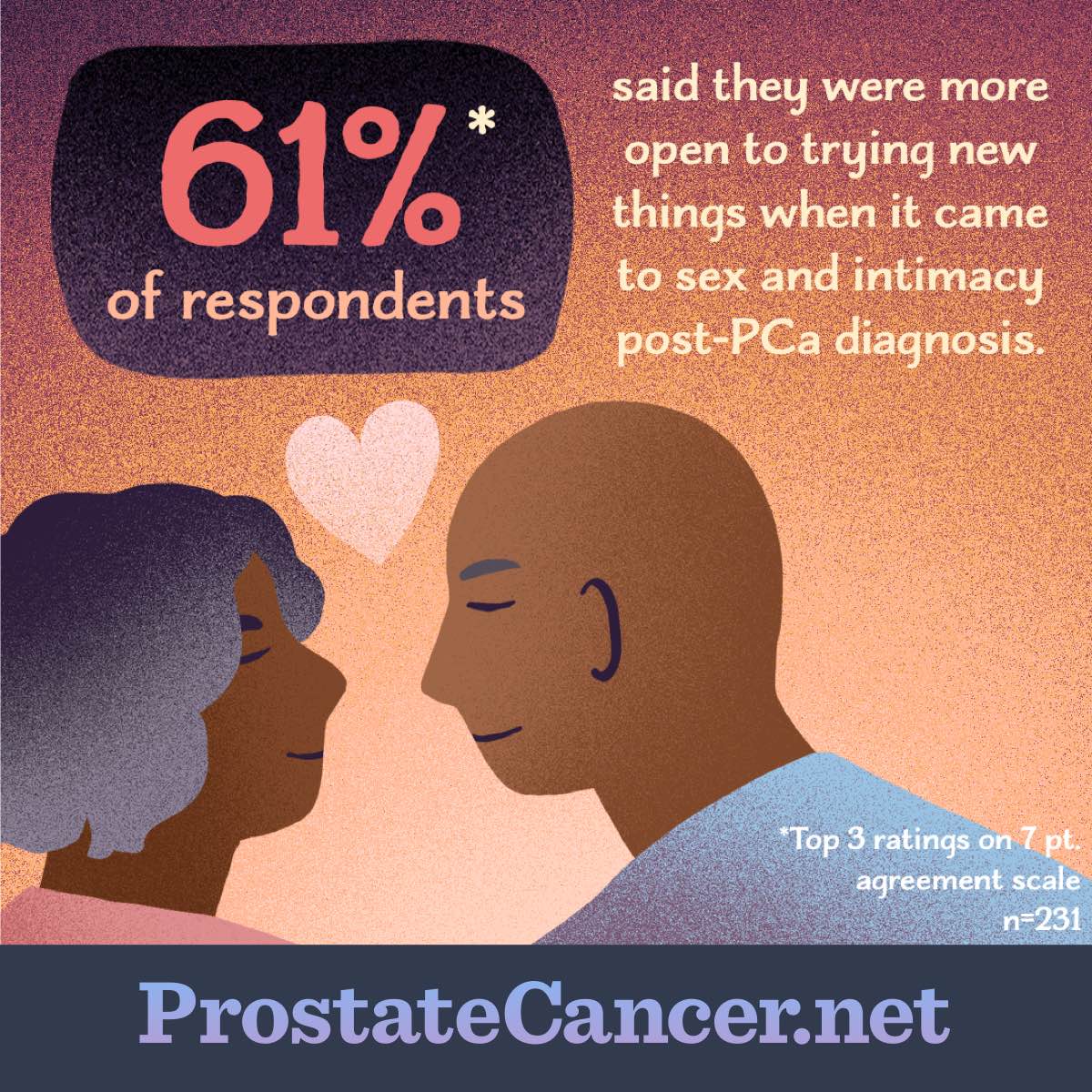 If you have suffered sexual side effects related to prostate cancer or treatment, you are not alone. And it is not just relevant during Men's Health Month; maintaining sexual health can be as important as managing your physical and mental health. Some people are comfortable talking about these issues, while others are not. What works best will vary from person to person.
If you are comfortable, tell us in the comments below: How have you found ways to deal with sexual health issues related to prostate cancer?

Community Poll
What influences your decisions when choosing a physician? (Select all that apply)